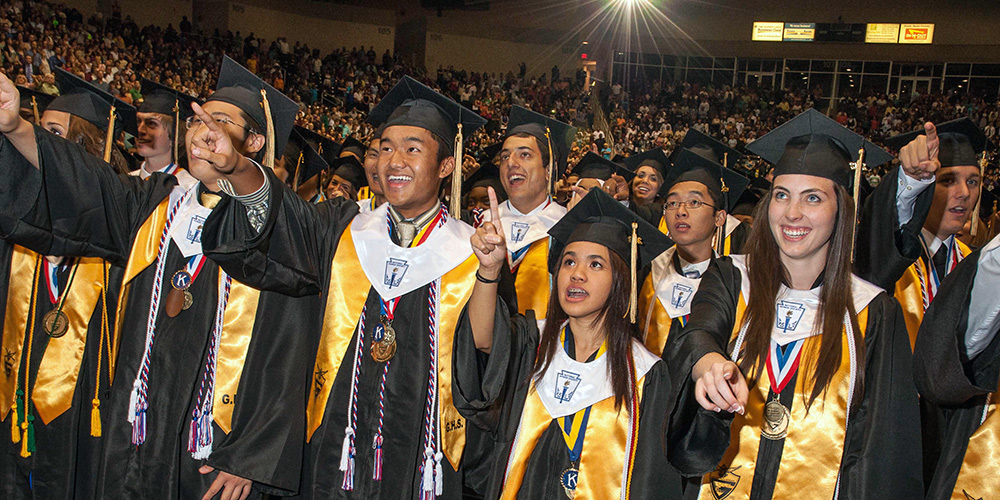 We are proud to administer numerous student scholarships from local individuals, corporations, and other foundations. Over $100,000 is available in student scholarships held by the foundation.
How to apply
To apply for one of the scholarships held by the foundation, see your school counselor.
The application window for student scholarship applications is currently closed.
Please check back for future scholarship deadlines.
Scholarships served
America's Credit Union Scholarship
Bettie Hudson Scholarship
Beverly Boehl Scholarship
Bill Hunt Scholarship
Blake Davis Memorial Scholarship
Carl Luna Scholarship
David Hoskins Scholarship
Debbie Wester Jacob Scholarship
Don Cleavinger Family & Ryan Ackels Family Scholarship
Frank Reed Memorial Scholarship
Gayle and Curtis Culwell Scholarships
Gene Hudson Scholarship
George Moss Scholarship
Harris Hill Garland News Scholarship
Health Science Technology Scholarship
Jill Shugart Scholarship
Kaye Swartz/Terri Smith Memorial Scholarship
Laura Selby Scholarship
Laura Wycoff Arnold Athletic Scholarship
Lucy Clark Dunkin Donuts Scholarship
M.G. Garvin Scholarship
MedProperties Scholarship
Memorial Pathways Scholarship
Parsons Pre-K Panda Scholarship
Patty Granville Scholarship
Scott & Norma Dorsey Scholarship
Create a scholarship
The foundation will work with individuals, foundations and corporations to create scholarships for GISD graduating seniors. For information on how the foundation can assist you in creating a scholarship, please contact Lisa Cox at 972-487-3253. Please make checks/money orders payable to Garland ISD Education Foundation.
Please make checks/money orders payable to Garland ISD Education Foundation.