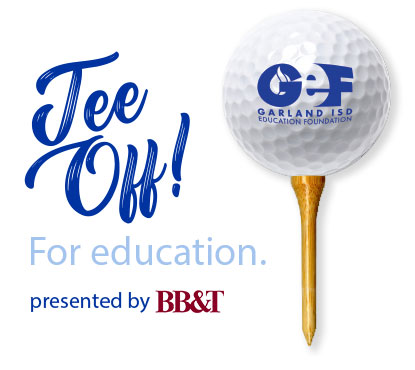 Each spring,  the Garland ISD Education Foundation holds its golf tournament. This event brings golfers from all across the area to Firewheel Golf Club for a fun day of golf benefiting the foundation which supports the teachers and students in Garland ISD.
2018 Annual Golf Tournament Recap
If you are interested in securing a sponsorship for the 2019 golf tournament, please contact Lisa Cox at 972-487-3253 or LJCox@garlandisd.net.